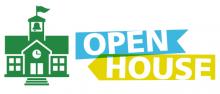 Please visit W. H. Ford School on Thursday, September 21st to meet the staff from 5:00 - 5:45pm.
SCC BBQ orders will be coming home over the next few weeks to enjoy after meeting our staff.
SCC BBQ will be from 5:30 - 6:30pm.
We look forward to meeting all our new and returning families.