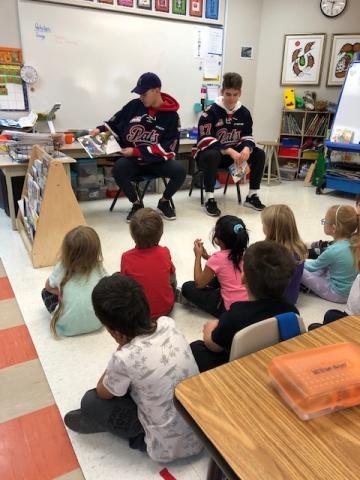 The theme this year was A World of Learning for Every Student.
We celebrated with our first Best. Effort. Always. Assembly that recognized 14 fantastic Ford students demonstrating effort and grit. This is not about marks or test scores! It is about doing your best work even when the work is tough.
Ford Families joined us for Going Bananas for Books!  Students read with their families Thursday morning and we enjoyed a nutritious snack together.
We had Chief Evan Bray and three star Pat Players reading to students on Friday morning. The students loved the hear them read and answer questions.