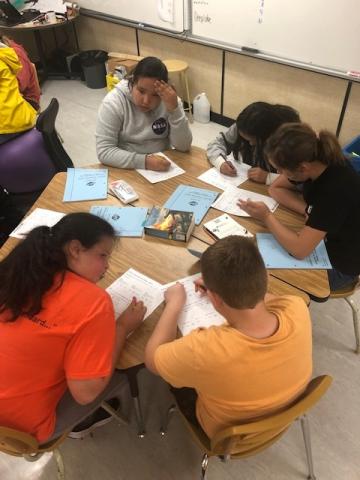 Parent-Student-Teacher Conferences
Thursday, November 14 - 3:45-5:45 and Friday, November 15 – 8:00 AM – Noon
(Students only attend school during their conference. There is no school all day on Friday, November 15)
Conferences provide an opportunity for us to review your child's Personal Social Growth and his/her learning experience at school so far this year. To build parent engagement, we would like you to choose your conference time to accommodate your schedule.
We will be using the Conference Manager online system again to schedule conferences. This is offered to families with K-8 students in regular programming families only at this time. (A special note: Kindergarten students who are the ONLY child at the school are going to be scheduled differently by Mrs. Yantz Barton.)
The link for the Parent Login Site is: https://reginapublic.schoolsoft.com  (DO NOT include "www")
Step 1 – Set up your account IF you haven't already as we used this program last year. A Parent Account is required to use the Conference Manager. However, you only need to go through the registration process the first time you use the system. To register, use the web address above and click the "Register Now" button and complete the registration form. Your login credentials (email and password) will remain in the system to make it easy to access the Conference Manager for future conferences. Please ensure you enter all of your children currently attending Ford. Many schools in Regina Public use this system so you will need to choose our school for each of your children.  You can update your Parent Account at any time by logging in and updating your profile. We recommend adding appointments.schoolsoft.com to your Address Book. You can and should set up your account as soon as possible. If you have an account, you are on to Step 2. (There is a password reset option available if you forgot your password.)
Step 2 – Book your appointments. The Conference Manager opens for bookings on Monday, October 28 at 8:00 AM (See the link above). The system closes on Tuesday, November 12 at 10:00 AM.  Select the teachers with whom you want to book conferences. You will see each teacher's schedule. Select appropriate times that work for you. After booking your appointments, you can print off your schedule and you will receive an email confirming your bookings. You can log into the system at any time to view your bookings, print, cancel or re-schedule appointments.
If you are not able to access the internet anywhere, you are welcome to contact the office (306-791-8623) and we can assist you.
Please know that this is a first come, first serve system so book early to get the times that work for you!