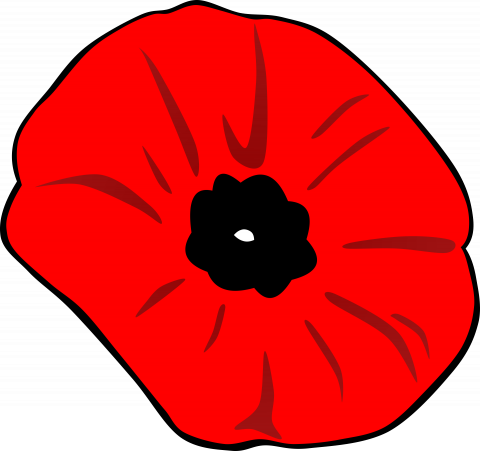 Our Remembrance Day Service will be held on Friday, November 9 at 10:45. 
If you have a Veteran that could join us, please click HERE to use this form and return it to school. This year we are excited to have some of our students performing Metis Jigging.   They have been working hard under the direction of Ms. Alex McNabb, Mrs. Klumpp's intern.   
Many of your sons and daughters are in choir.  Please watch for a pink form to come home explaining what they will need.  For those of you with access, you will also find this form HERE.
Please note that all parents and family members that are interested are welcome to attend.  If you know of any servicemen that would be able to come, please have them fill out the attached form to submit their names and/or email me at june.allan@rbe.sk.ca .  Those that do not use email can contact me at 306- 551- 3545.  We would love to have them attend, as the students enjoy showing their respect for all for all that they have done.  If you let me know ahead of time they will get special attention at our service.  If we can get a picture and short write up about them, they will appear in a slideshow.  I already have some of your submissions from last year, so you could check with me to make sure your servicemen or veterans (past and present) will again be included. 
Some of your children will be wreath bearers.  You will be notified by their teachers so that you are aware of their participation in the service. 
Please feel free to call, text or email me with any questions or concerns.
Sincerely,
June Allan & Alex McNabb