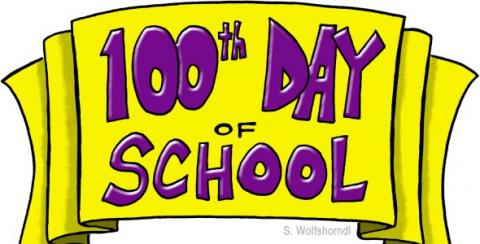 Please join us as we celebrate the 100th day of school at W. H. Ford on Monday, February 12th from 6:00 - 7:30pm.
All students will bring home a permission note with their progress reports informing families of the event.  All families must pre-register for the event.
Thank you in advance to our School Community Council for providing funding for this event.
We look forward to seeing all of you there!